Fifty years ago this week, Deputy Assistant to President Nixon Alexander Butterfield acknowledged the existence of a taping system at the White House. Five days later, President Nixon ordered that the taping system be disconnected. Butterfield's revelation, just over a year after the burglaries at the Watergate Hotel and office complex, flipped the investigation into the President's potential wrongdoings on its head.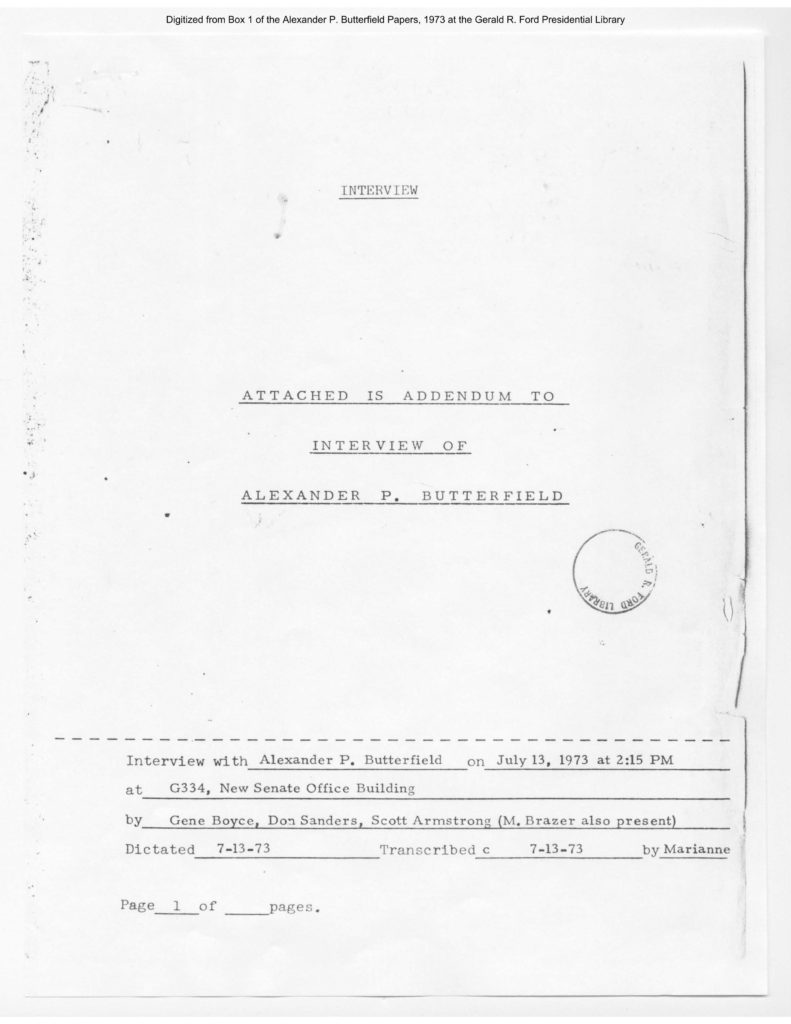 Upon hearing of Butterfield's revelation, the Senate committee, Special Prosecutor Archibald Cox, and Judge John Sirica ordered relevant tapes be turned over. After months of stalling, the White House finally handed over transcripts of three conversations between the President and Chief of Staff H.R. "Bob" Haldeman held six days after the Watergate break-in. Showing that Nixon obstructed justice by ordering the FBI to stop its investigation of the break-in, these transcripts became known as the "smoking gun."
As the trials and Senate hearings progressed, Watergate reporting dominated all major news networks. With cameras banned from the courtroom, television reporters relied on the illustrations of courtroom sketch artists to bring the events to life. On ABC, Chief White House Correspondent Sam Donaldson covered the trial of the Watergate burglars, the Senate hearings, and the House Judiciary Committee's impeachment investigation of Richard Nixon. Illustrations by Freda Leibovitz Reiter supplemented Donaldson's reporting.
Trained as a painter and illustrator, Reiter began her career as a courtroom sketch artist in 1949, drawing black and white sketches for the newspaper the Philadelphia Inquirer. In 1966, she moved to ABC-TV and began working with color pastels. Her work brought the public into the courtroom, with her brushstrokes conveying the dynamic and unprecedented nature of the scandal as it unfolded.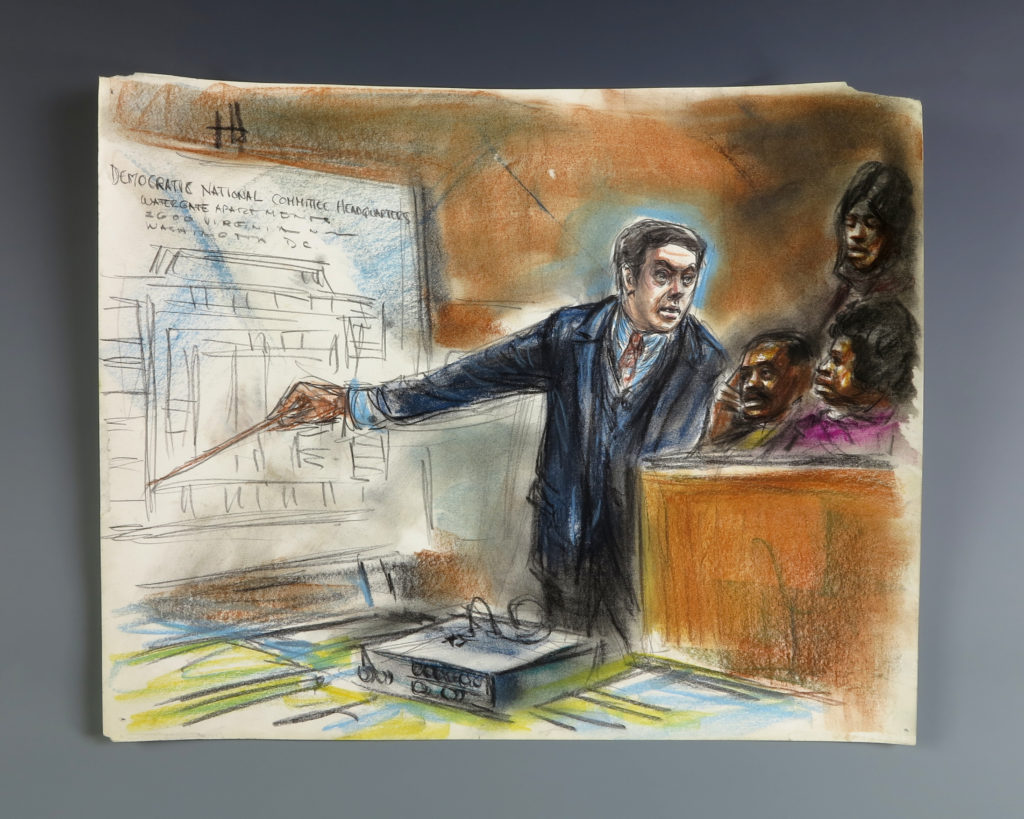 Authors: Brooke Clement and Dr. Mirelle Luecke