Welcome to the newly launched Ford in Focus blog! This blog is administered by the staff of the Gerald R. Ford Presidential Library and Museum, which in turn is administered by the National Archives and Records Administration.
The goals of this blog are many-fold, not least of which is an opportunity to share content from the Ford Administration and Library/Museum holdings on a different platform. It may be hard to believe, but we are also starting 50th anniversary commemorations of Ford's elevation to the vice-presidency and presidency, and this blog will be an additional tool for us to observe this history. We hope you enjoy the known and not-so-well-known stories we bring to you of President and Mrs. Ford.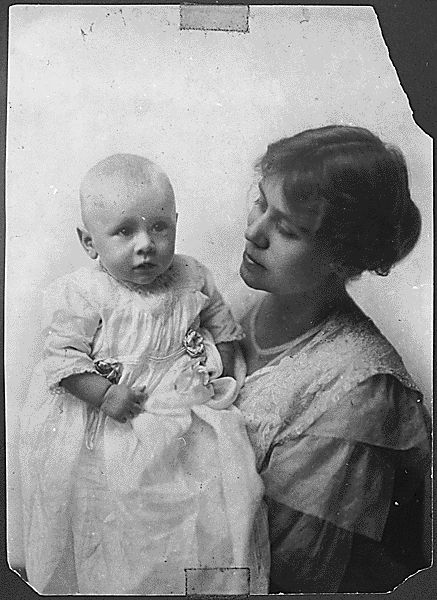 To start things off, we are wishing President Ford a Happy 110th Birthday, today! Have you ever heard the riddle, "Who was the only President born a King?" Well, the answer is Gerald R. Ford, Jr., – as he was born Leslie Lynch King, Jr., on this date in 1913. In 1935, President Ford formally took the name of his stepfather, having been referred to as "Junior" or "Junie" throughout his childhood.
In Section 6a of his application to become a special agent with the Federal Bureau of Investigation in 1941, Ford provided background regarding his relationship with his biological father and name(s).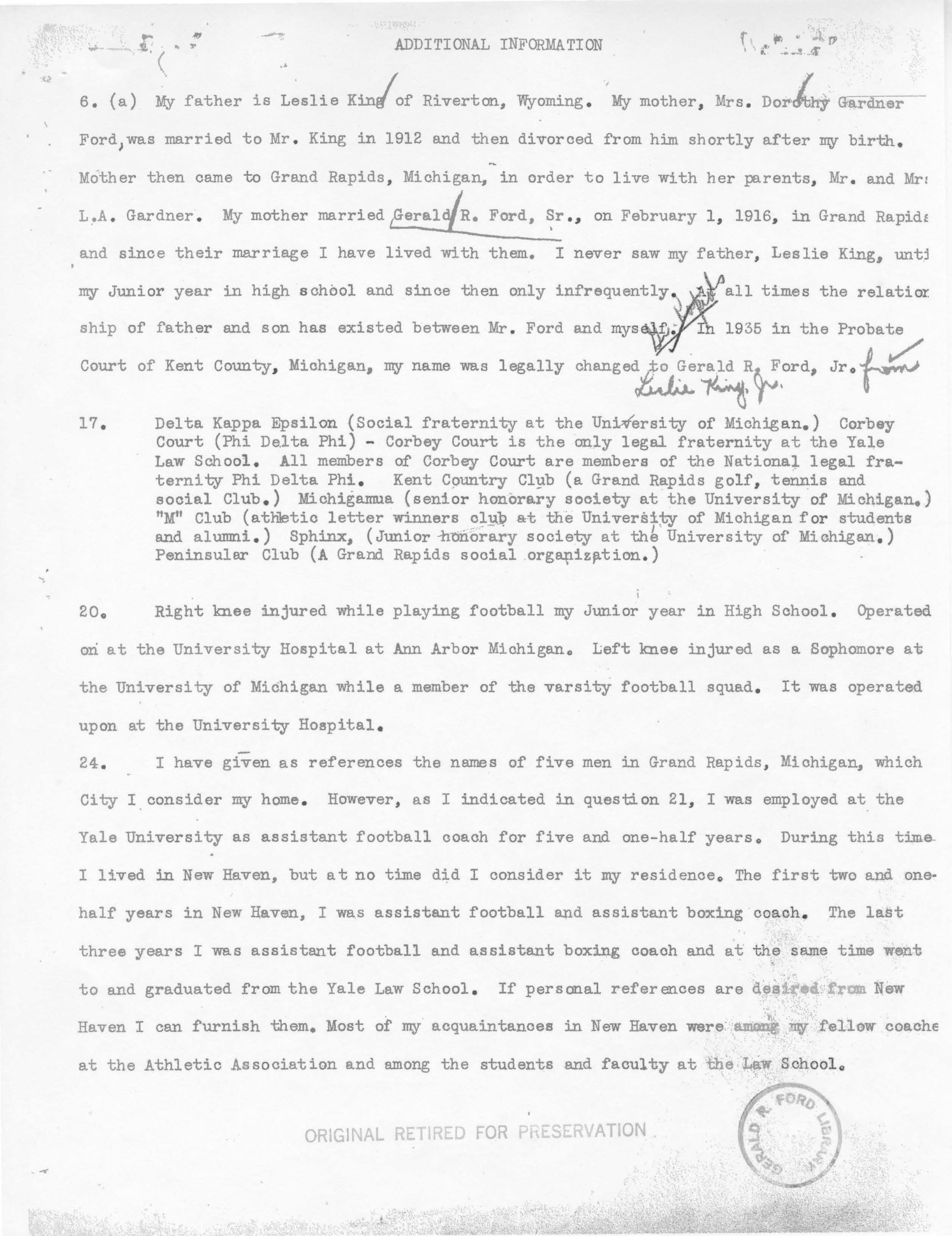 Please subscribe for more stories and content like this!
Author: Brooke Clement