Did you know that the Gerald R. Ford Presidential Library and Museum are physically located in two separate facilities? The Library is located in Ann Arbor, Michigan, on the North Campus of the University of Michigan, while the Museum is in Grand Rapids, Michigan – 130 miles apart from the other.
President Gerald R. Ford graduated from the University of Michigan in 1935. As a congressman, Ford reached an agreement in 1963 with the Bentley Historical Library at the University to serve as a repository for his congressional papers. A decade later, Ford became Vice President and then President of the United States, and at the end of his administration, he deeded all of his papers to the National Archives and a new Presidential Library in Ann Arbor. The Ford Library primarily serves as a research facility and houses approximately 25 million pages of records, 450,000 photographs, 6,500 hours of video- and audiotape, and over 712,000 feet of film.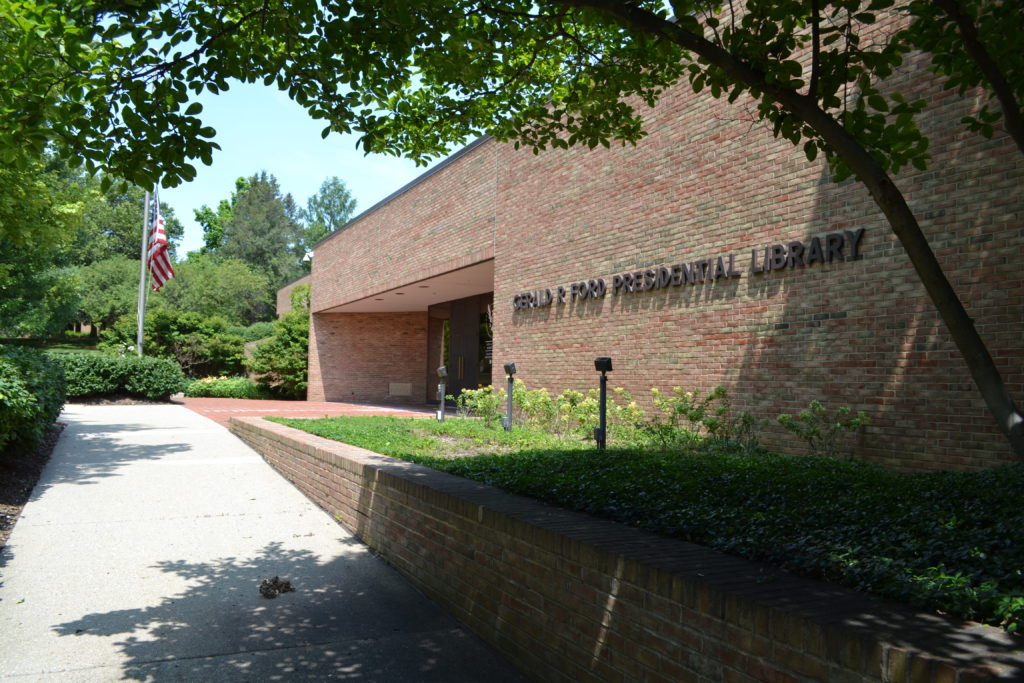 As a native son of Grand Rapids, Michigan, who served the constituency there for twenty-five years in Congress, President Ford opted to build the Presidential Museum in his hometown. The Museum is built along the banks of the Grand River. At the core of the Museum is the permanent exhibit, which allows visitors to experience highlights from President and Mrs. Ford's lives.
President and Mrs. Ford were interred on the grounds of the Museum following each of their deaths.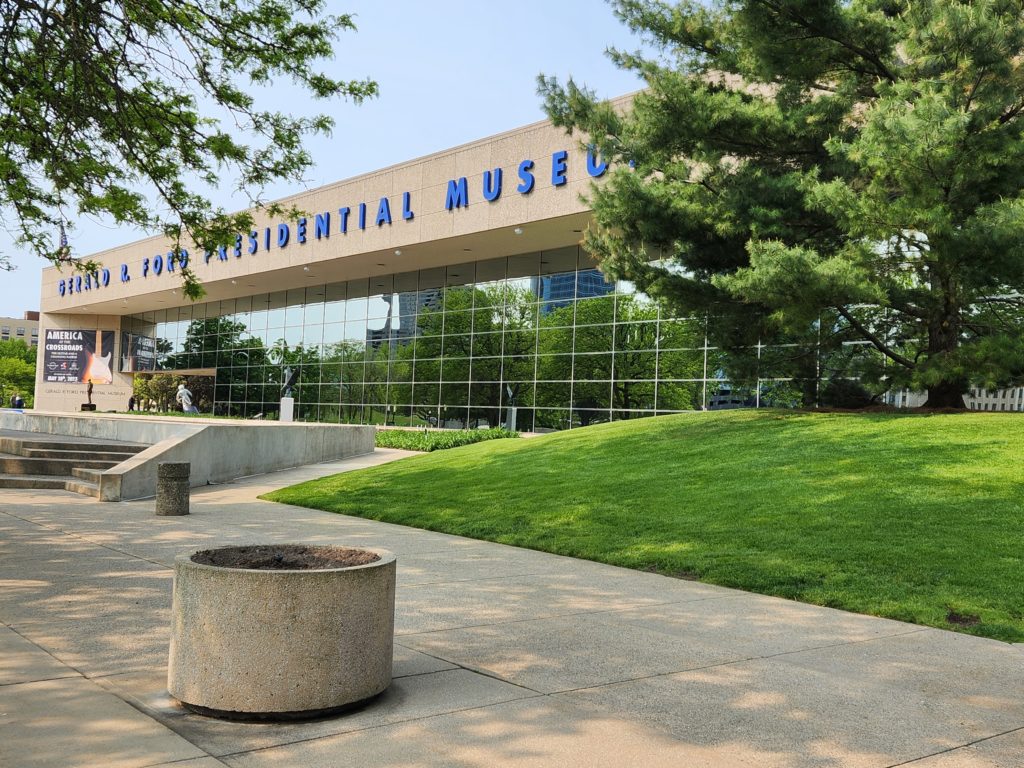 Author: Brooke Clement