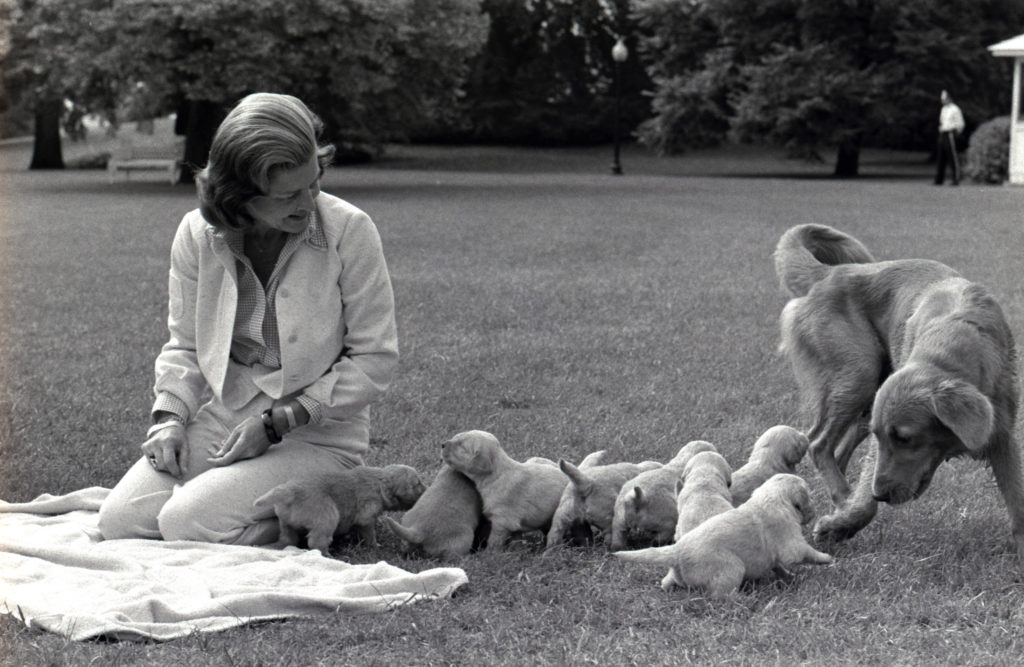 In October 1974, White House photographer David Hume Kennerly and Susan Ford conspired to surprise the President and First Lady with a new puppy – a golden retriever the Fords named Liberty. In September 1975, Liberty gave birth to a litter of nine (four female and five male) puppies!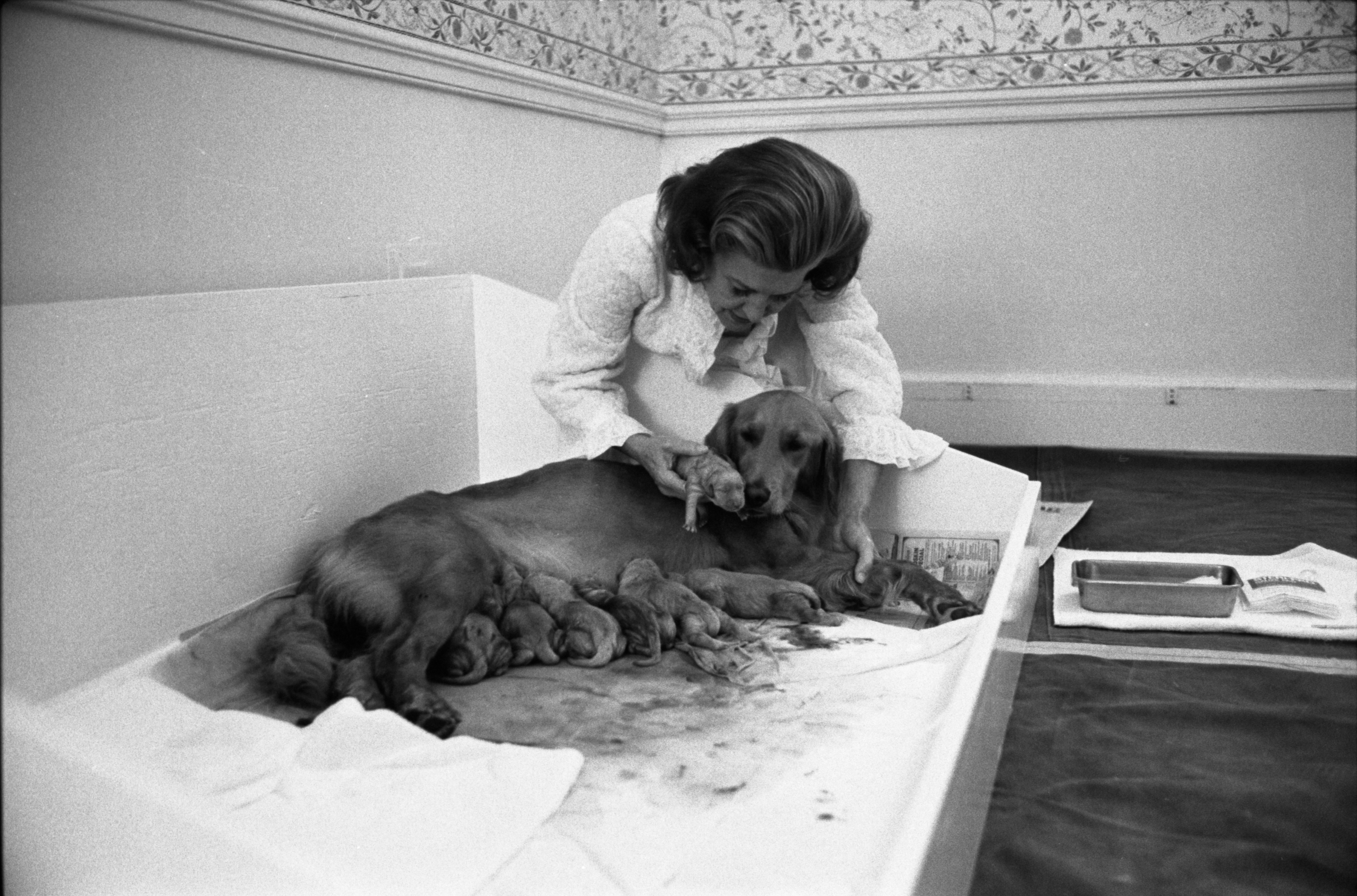 Betty Ford would recount in her memoir, The Times of My Life, the experience of welcoming the pups into the White House.
I sat on the floor and held Liberty's head for eight hours, until the first puppy came, and then I just went on stroking her and talking to her while the vet and Susan and the trainer were working, drying off the baby dogs, laughing at all the barking.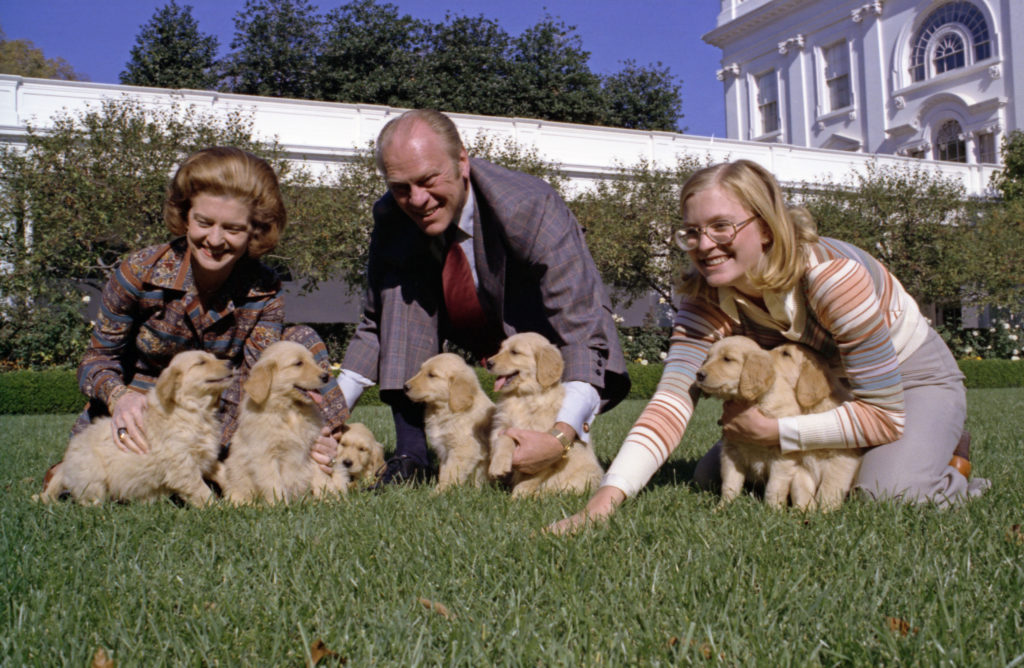 The Fords opted to keep one of the puppies, calling her Misty after the puppy's father (Misty Sungold Ladd). Seven others were either sold for $300 each or given away to family and friends. One puppy, named Jerry, was given to the Leader Dog School for the Blind in Rochester, Michigan.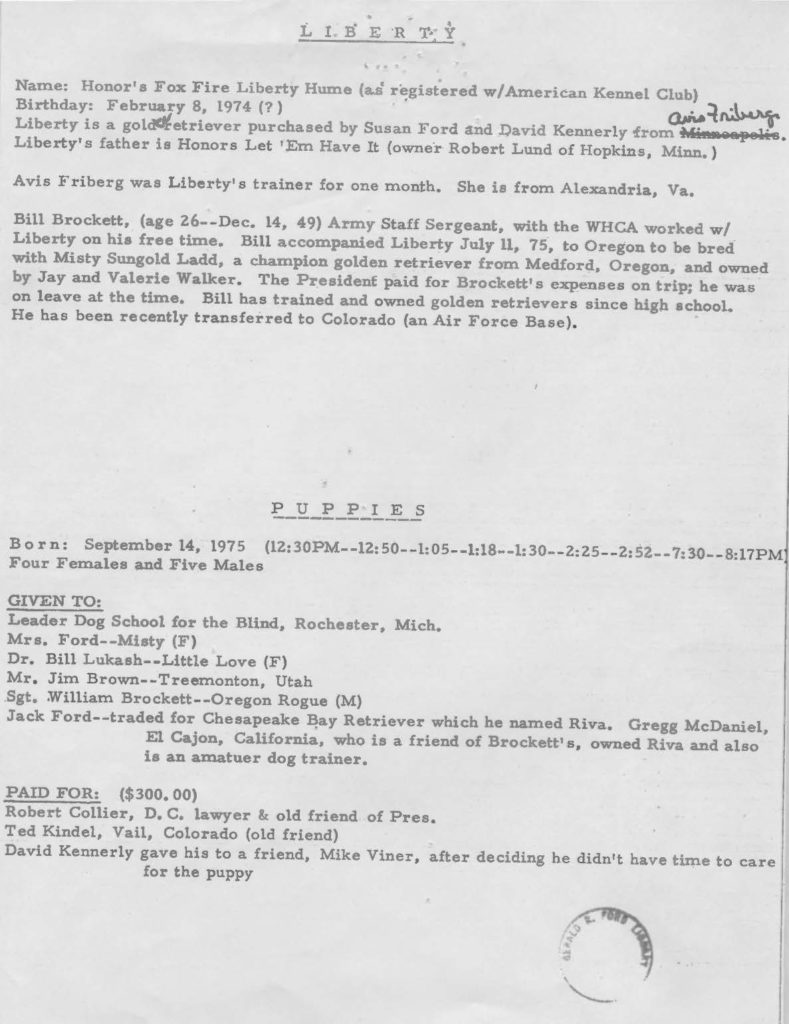 The Fords' gift to this organization has not been forgotten. In 2022, the puppy development coordinator for the Leader Dogs reached out to the Gerald R. Ford Presidential Library and Museum to arrange visits to both sites as a training activity. We were only too happy to oblige!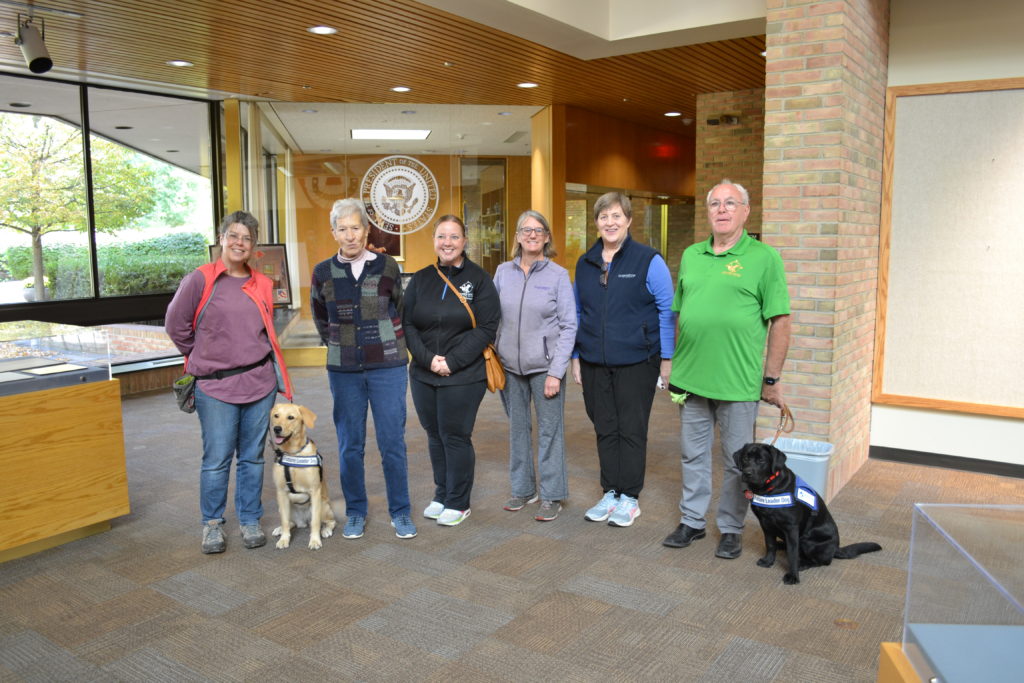 Author: Brooke Clement