President Ford's request to use the Michigan Fight Song instead of ceremonial marches like "Hail to the Chief" or "Ruffles and Flourishes" started early in his administration.
One thing I wanted to do right away was to eliminate the trappings of an 'imperial' Presidency, so even before being sworn in, I asked Al Haig to tell the Marine band that I didn't want to hear 'Hail to the Chief' or 'Ruffles and Flourishes'; the 'Michigan Fight Song' would suffice.
-Gerald R. Ford, "A Time to Heal"
Throughout the administration, President Ford's advance team would ensure that bands were prepared to play "The Victors" at events (see the last bullet in the document below).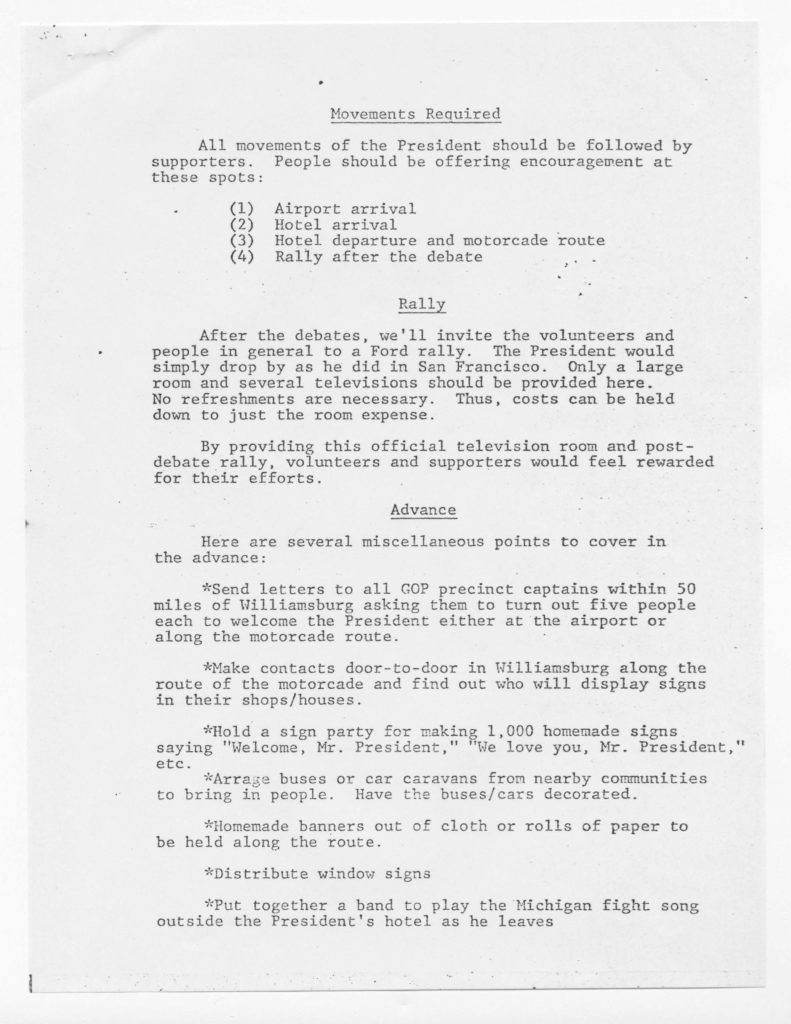 This practice extended to foreign trips the President made during his time in office. In November 1974, Ford visited Japan – making him the first sitting President to do so. He also met Emperor Hirohito – the first to do so following World War II. In An Ordinary Man, Richard Norton Smith writes: "One could only guess at the emotions these wartime enemies felt as their respective national anthems were followed by a sprightly rendition of the University of Michigan fight song, 'Hail to the Victors.'"
During funeral ceremonies following his death in 2006, the University of Michigan's marching band paid tribute to him by playing the song (along with "The Yellow and Blue" – Michigan's alma mater) upon his arrival in Grand Rapids where he was eventually interred at his Presidential Museum.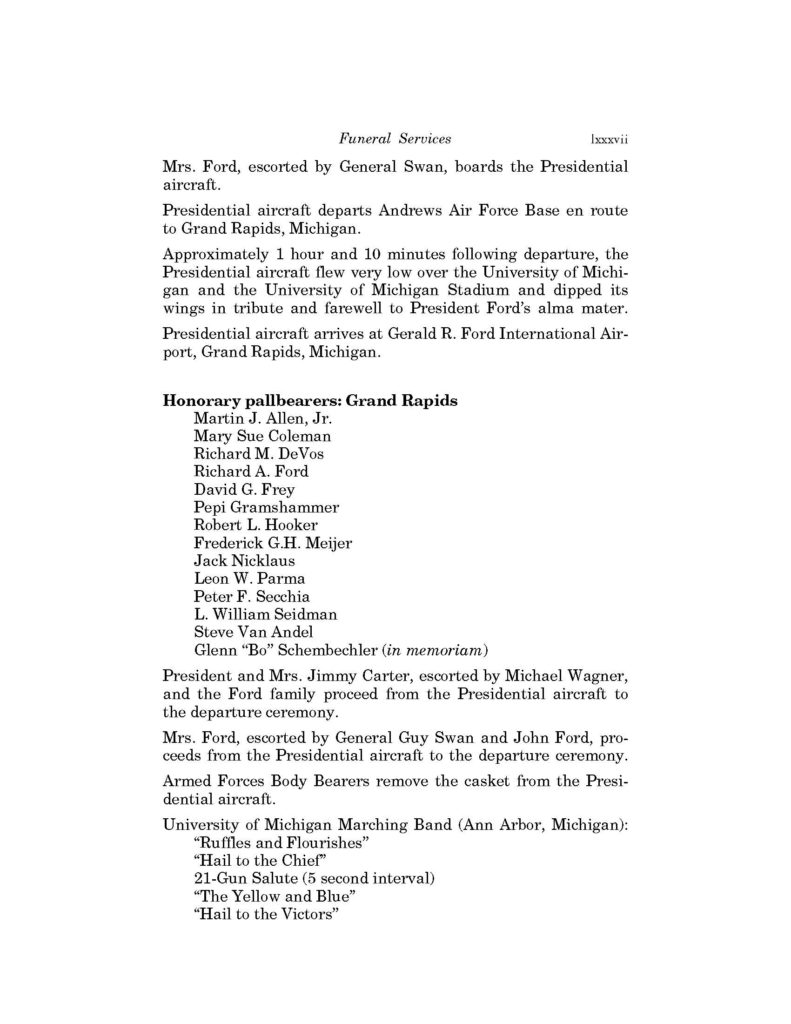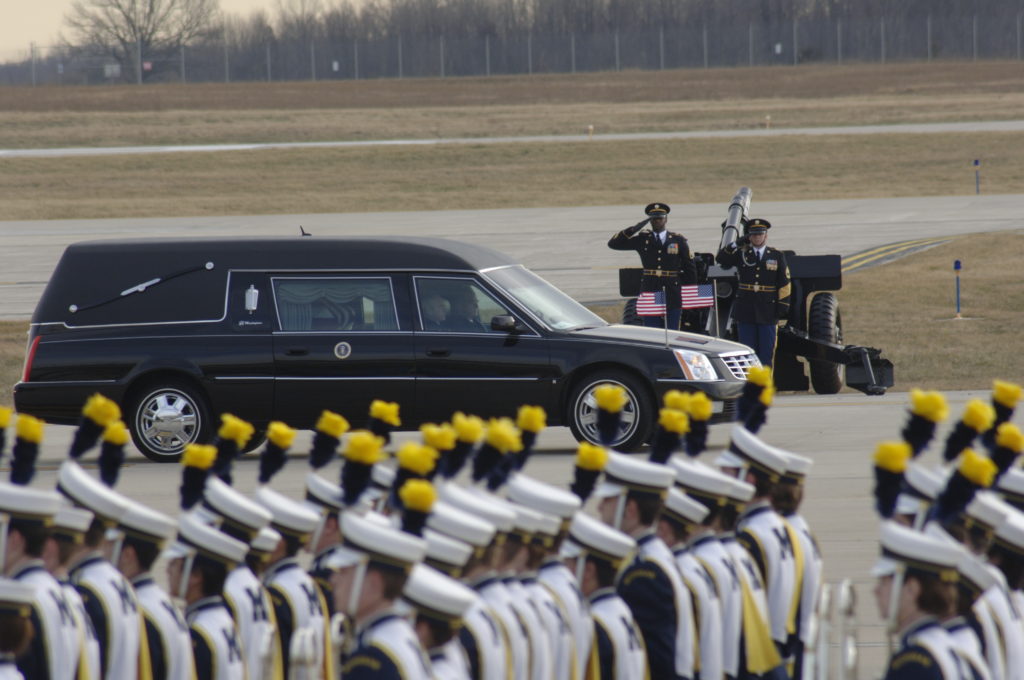 Author: Brooke Clement