Happy (early) Veterans Day – thank you to all the men and women of the U.S. Armed Forces, past and present!
A well-known fact is that President Ford was a pipe smoker. But did you know that he picked up this habit during his own military service aboard the USS Monterey? In 1975, the "Washingtonian" magazine asked the President how long he had smoked a pipe. The answer: "Since 1944 when I started onboard USS Monterey (CVL 26) while we were in the Pacific during WWII (World War II)."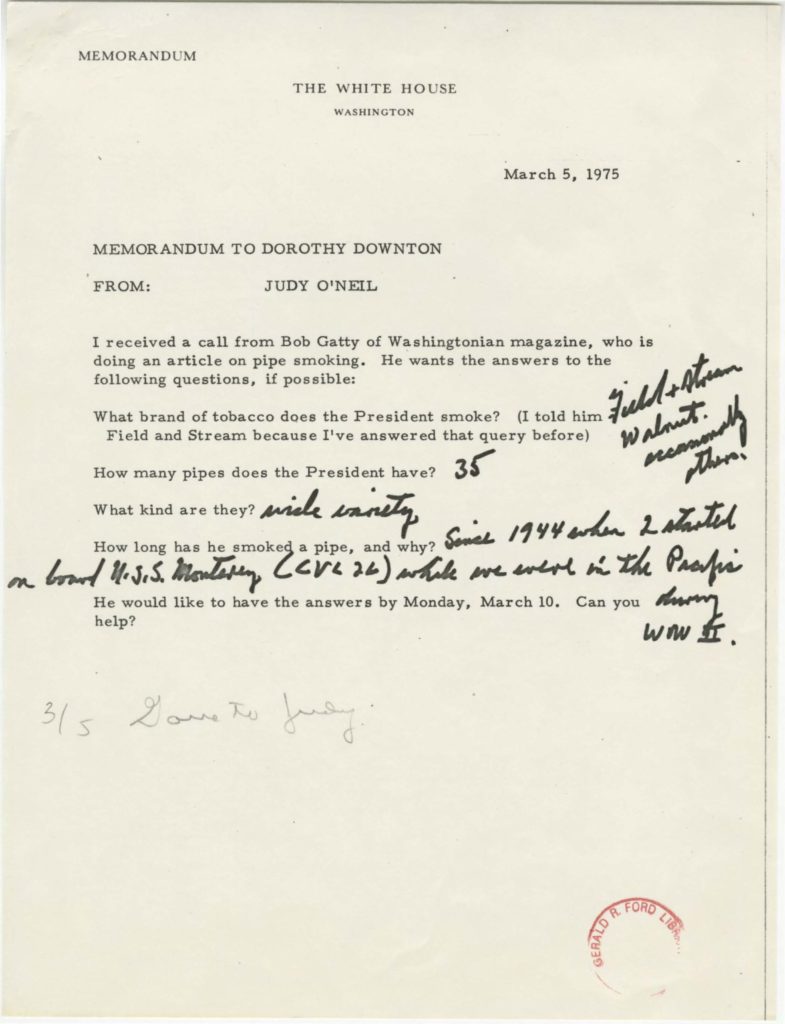 Sure enough, we start seeing him with pipe in hand not long after the war, as in this 1948 photo.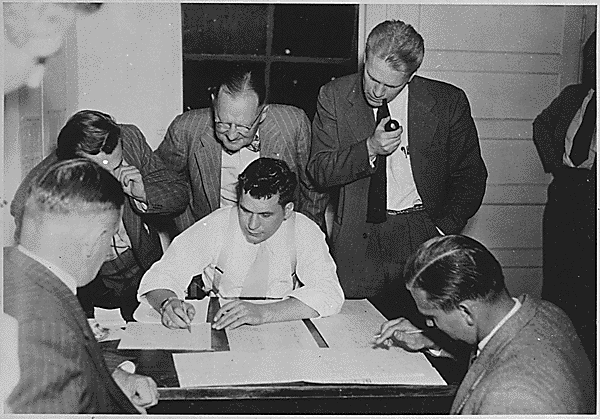 Authors: Brooke Clement and Dr. Richard Weld