While Gerald (Jerry) R. Ford, Jr., and Elizabeth (Betty) Bloomer both grew up in Grand Rapids, Michigan, and knew of each other, their paths did not truly cross until each was in their thirties. In the fall of 1947, with his brothers all married with young families of their own, Jerry was ready to settle down himself. He inquired of friends to help set him up, calling Betty Bloomer Warren after 9pm one evening to ask her out for a drink. Convincing Betty to take a short break from her work on a fashion show she was arranging for the next day, the two met at a downtown Grand Rapids bar called Scottie's.
Betty, at the time, was in the midst of a divorce from William (Bill) Warren, her husband of five years. She and Jerry dated quietly until September 1947 when the divorce was finalized. Jerry, for his part, was in the process of launching a covert campaign for Congress at the time the romance budded. It was so covert, in fact, that when proposing marriage to Betty in February 1948 he asked that the wedding not take place until sometime in the fall – not even telling his bride-to-be about his plans!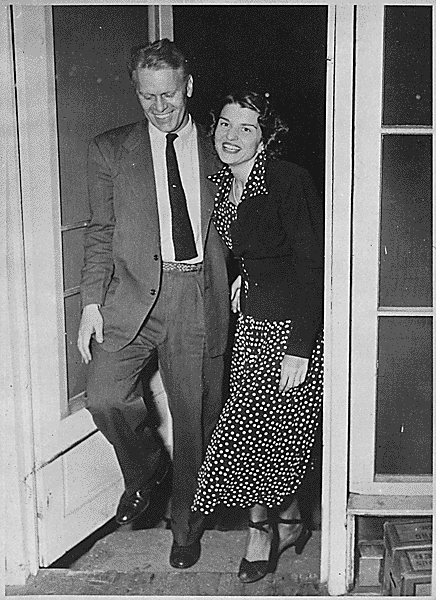 Betty agreed to Jerry's request, and the two were later married in October 1948 at Grace Episcopal Church in Grand Rapids, Michigan, shortly before he was elected to the 81st Congress.
Author: Brooke Clement