Seventy years ago, in August 1953, Congressman Gerald R. Ford, Jr., traveled for three weeks through Southeast Asia. While there, Ford toured (South) Korea, China, Japan, and Vietnam, visiting military and foreign aid installations as a member of the House Appropriations' Subcommittee on Defense Spending.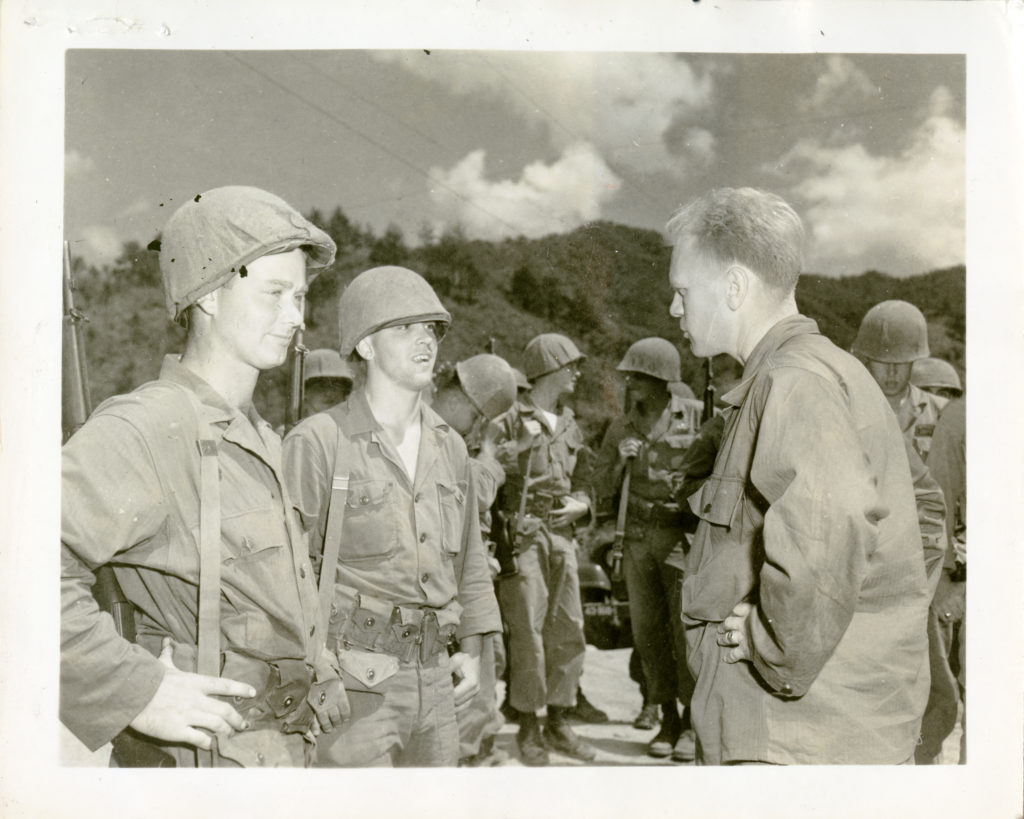 He documented his personal and professional experiences abroad in letters to his wife, Betty, and their sons, Mike and Jack, which were later published in "Your Washington Review," a weekly newsletter written by the Congressman from Michigan. Of his lodgings, he wrote: "The accommodations were comfortable, but the building and facilities were never built for six foot tall Americans. Until I learned the hard way, I repeatedly bumped the top of my head moving from one room to another."
While in Korea, Ford visited Freedom Village in Munsan, a tented installation used to exchange prisoners of war (POWs) following the Korean War. On August 6, 1953, Ford wrote to his family about witnessing this exchange, called "Operation Big Switch."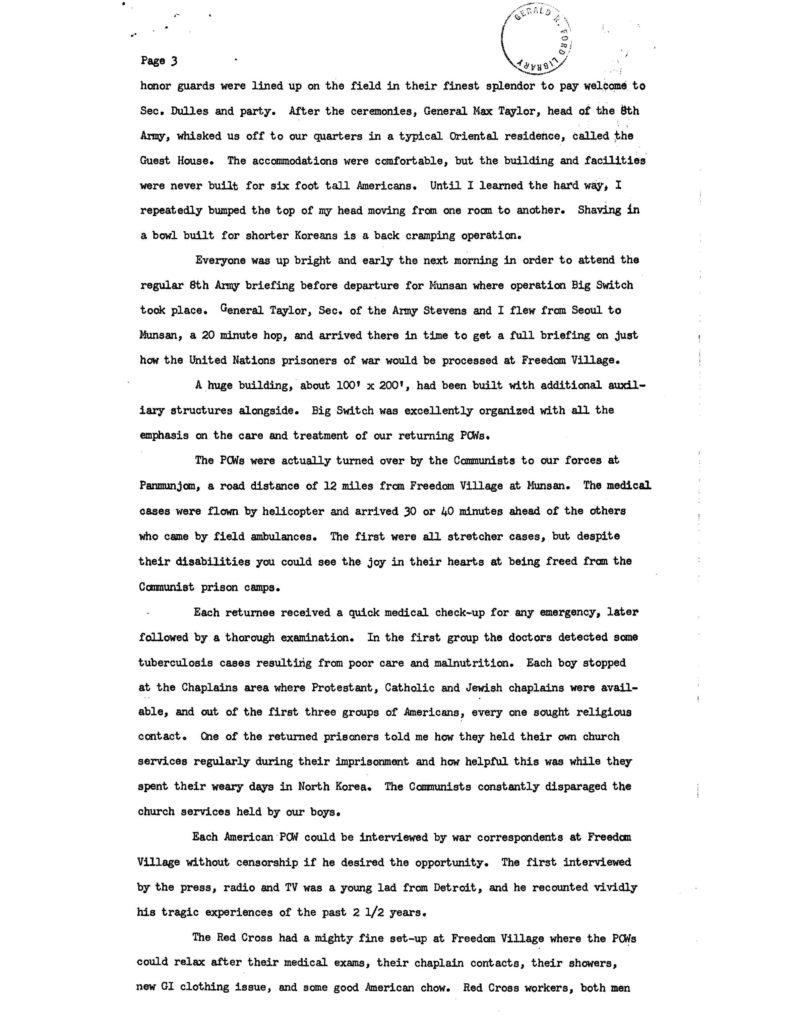 According to Ford, "Big Switch was excellently organized with all the emphasis and care and treatment of our returning POWs."
Please subscribe to receive updates when new posts are added to this site!
Author: Brooke Clement