College football is set to start soon – and we can't wait! Did you know that Gerald R. Ford, Jr., was a center on the University of Michigan football team? From 1931 to 1935, Ford attended the University of Michigan and played on the University's national championship football teams in 1932 and 1933. In 1932, Ford was awarded the Meyer Morton Award, given each year to the most promising freshman player. He was also voted the Wolverines' most valuable player in 1934, although he would later bemoan this "honor" given the team's losing season.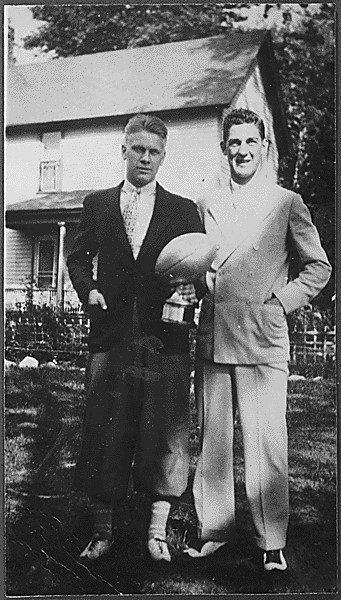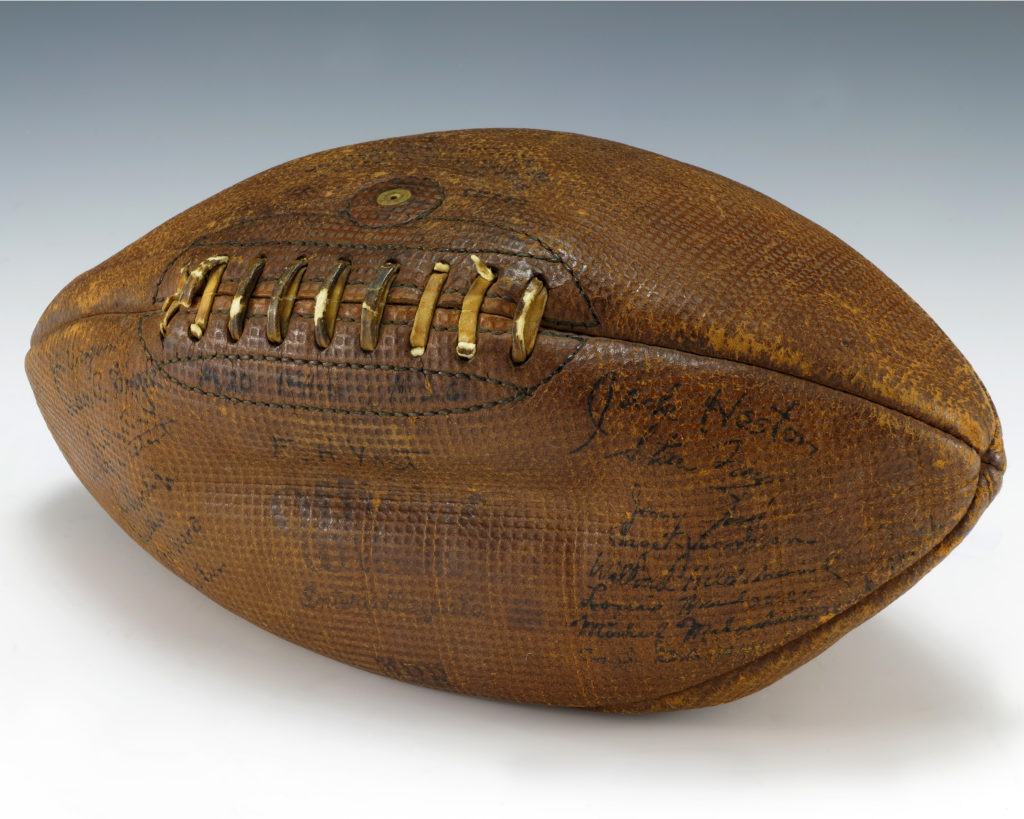 In 1976, President Ford delivered a campaign speech at the University of Michigan's Crisler Stadium. During that visit to Ann Arbor, Ford was sure to block (pun-intended) time on his schedule to meet with Coach Bo Schembechler and the team! And he called out their impressive efforts on the football field at the start of his speech.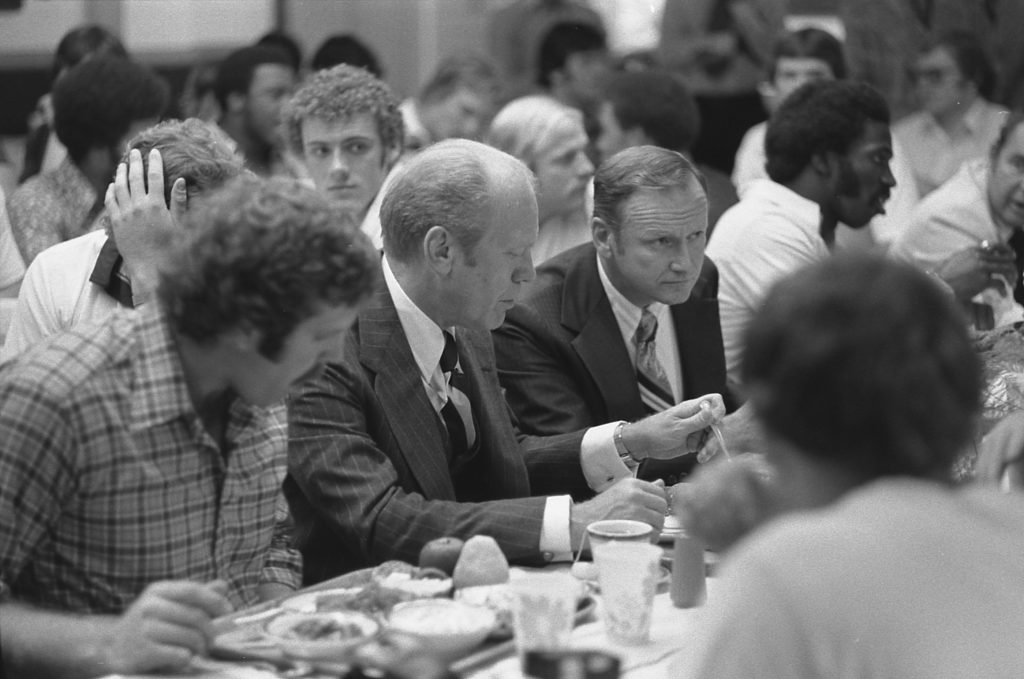 In his memoir, "A Time to Heal," President Ford reflected on the value of his time spent in competitive sports:
Looking back, I realize I was lucky to have competed in sports. As a football player, you have critics in the stands and critics in the press. Few of them have ever centered a ball, kicked a punt or thrown a touchdown pass with 100,000 people looking on, yet they assume they all know the answers. Their comments helped me to develop a thick hide, and in later years whenever critics assailed me, I just let their jibes roll off my back.
Author: Brooke Clement