Did you know that President Ford is the only president (so far) to have worked as a National Park Service ranger? During the summer of 1936, Ford served as a seasonal worker at Yellowstone National Park, assigned to Canyon Station. This post left an indelible impression on the young man – so much so that his son Jack would follow in his footsteps when the opportunity arose.
In the book An Ordinary Man, Richard Norton Smith wrote: Recalled by his superiors as a 'darned good ranger,' Ford was as adept at battling forest fires as he was feeding grizzly bears before appreciative tourists. (p. 73)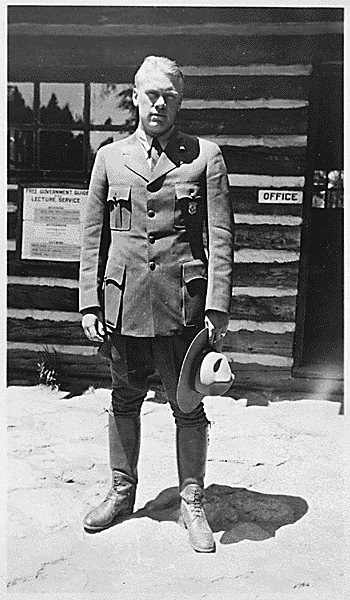 Ford visited the park again in 1976, touring the majestic site with Jack and Susan Ford, and reconnecting with Ranger Rep Wayne Replogle (a 1936 colleague). During that trip, Ford pledged to more than double the National Park system's budget if elected President.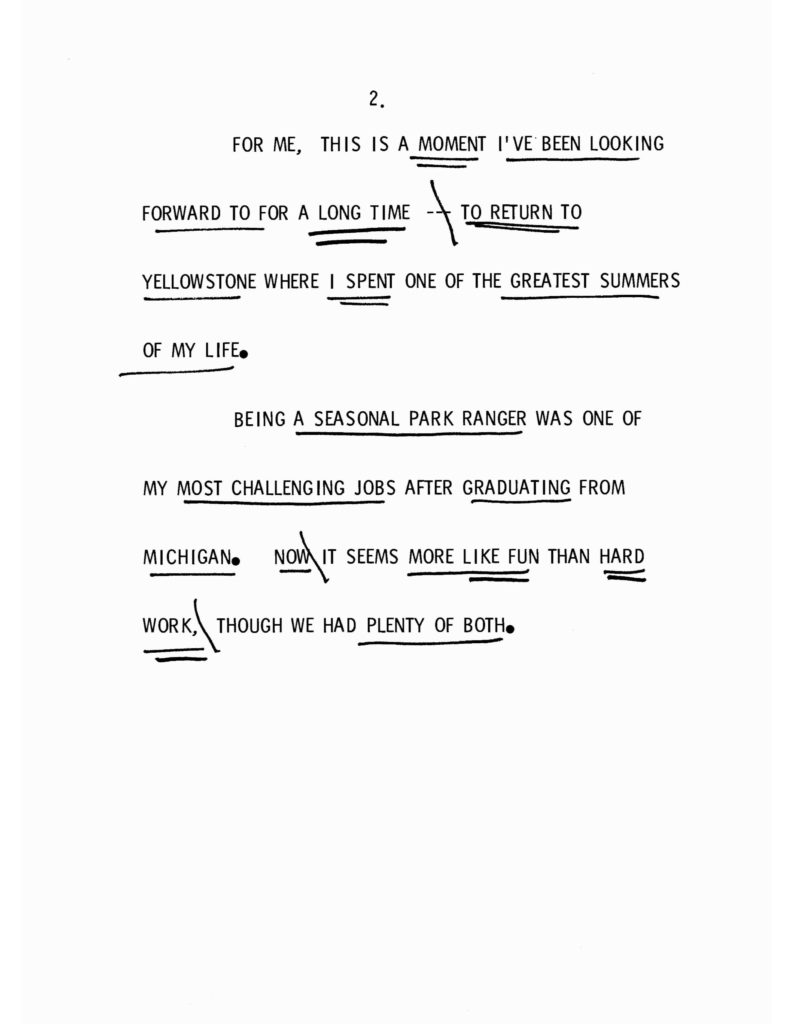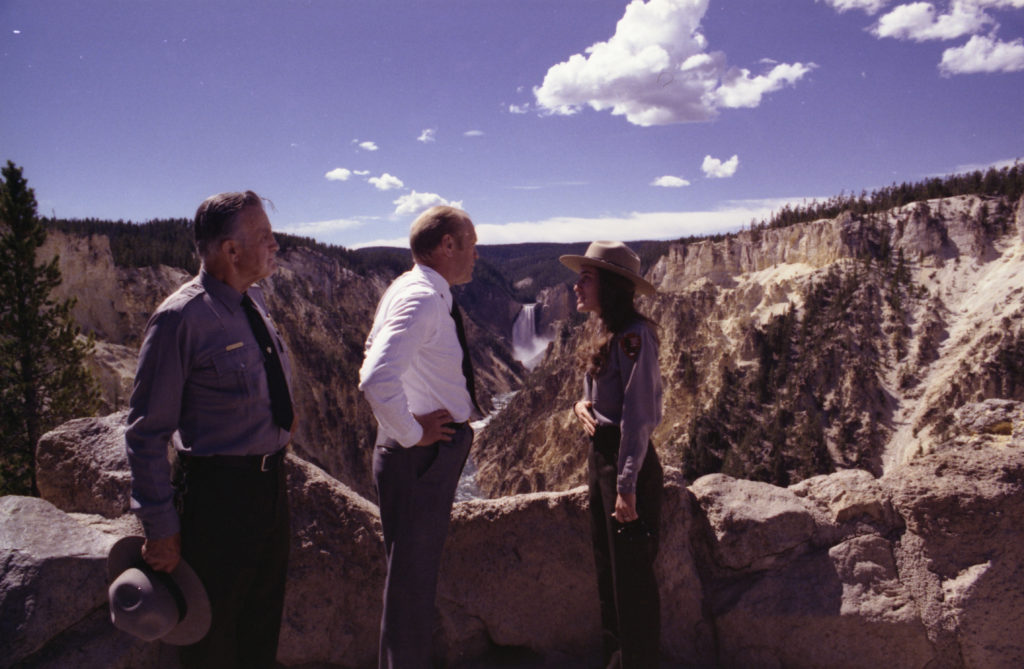 Later in life, President Ford participated in an oral history with staff of the National Park Service. Reflecting on his experiences as a park ranger, President Ford stated "…the experience of spending a summer in the gorgeous inspiration of Yellowstone Park was important. …It's something I really treasure. And when I went back as President, it was a thrill, even though Canyon had changed considerably. It wasn't the same old rustic Canyon that we saw in 1936."
Author: Brooke Clement